Hello Everyone,
As we are digesting the 2018 elections, I thought it would be helpful to say a word or two about podcasts. Late last summer, I started actively "tuning into" Pod Save the People on Crooked Media. Pod Save the People is with Deray McKesson, Sam Singyawe, Brittany Packnett, and Clint Smith III. What I love about this pod is that it is informative as well as thought provoking and in a positive way. I listen to it every Tuesday at the end of my day, and it is so soothing that sometimes I fall asleep. But what is great about this pod is that if you do fall asleep you can wake up and read the nicely laid out transcript right below. You can "read" the pod. Nothing beats that.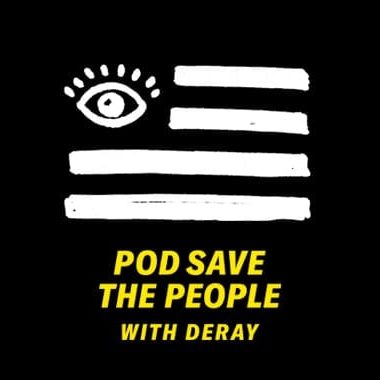 There are other podcasts that I am starting to listen to as well.
ACLU At Liberty: this is a bi-weekly podcast that talks about issues of the day in the world of civil liberties.
Democracy in Color: this is a monthly podcast that is produced by Steve Phillips' organization. Persons of color and white liberal voters can win in the South if we mobilize. We are the new majority.
Voices of Anti-Semitism: United States Holocaust Museum – this is an amazing series of 162 podcasts. It was monthly, and the series has ended, but I listened to all 162 and they were amazing. I learned so much about keeping our world safe for everyone and what can happen when we don't.
I encourage you to check out podcasts that are meaningful to you. They help keep me hopeful and on-track in my daily activism.
Have a great week.
–Molly Hermes